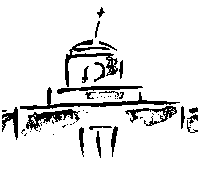 PRINT SOURCES

List of Le Moyne's Political Science Journals

Guide to Print Collections of the Falcone Library (Under construction)
GOVERNMENT

Official Federal Gov't Web Sites

Capitol Watch
Get the latest on events in the Nation's Capitol. Email Congress. Find out who your Congressman is. Get committee membership lists. Find out how a senator or congressman is voting.

FEDSTATS
The Federal Interagency Council on Statistical Policy maintains this site to provide easy access to the full range of statistics and information produced by over 70 federal agencies.

Internet Public Library's subsite on Presidents of the U.S.

Gives biographies, speeches, highlights of terms of office, cabinetmembers, and election results.

Thomas
A service of the U.S. Congress through The Library of Congress. Obtainfull text of legislation, of the Congressional Record (and its index), bill summary & status, hot legislation, U.S. Constitution, and links to the House of Representatives, the Senate, Congressional Commissions, and other Library of CongressGovernment Resources.

Senator Schumer's Home Page

Senator Moynihan's Home Page

Home Page (and email link) of Congressman James Walsh

Email access to all members of both houses of Congress

Email NYS Legislators
LAW

U.S. Founding Documents (Including Federalist Papers)

Supreme Court Justices

Supreme Court Decisions

WWW Full Text Law Journals
MISCELLANEOUS SITES

Greenpeace International HomePage

Human Rights Home Page

National Political Index

Women inPolitics

Federal Election Commission WebPage

Project Vote Smart: Candidates and Elected Officials
Biographies, campaign finances, issue positions, performance evaluations, voting records on 13,000 candidates and elected officials at all levels of government from 1995 onward..

United Nations Home Page

Center for Middle Eastern Studies
---
Created by Inga H. Barnello, Noreen Reale Falcone Library, Le Moyne College, barnello@maple.lemoyne.edu. Updated: 5/11/99